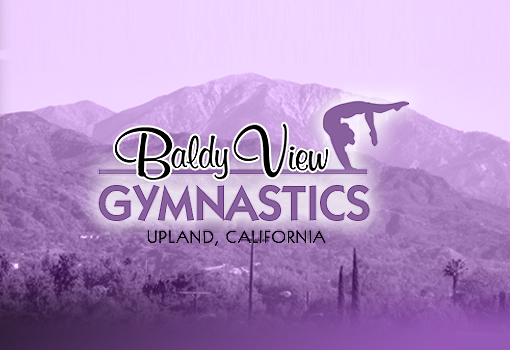 Janine Bissonnette
Club Owner and Coach
Janine Bissonnette has been a member of U.S.A. Gymnastics for 33 years, NAWGJ (National Assoc. of Women's Gymnastic Judges) for 33 years, and the Upland Chamber of Commerce and Claremont Chamber of Commerce for 9 years.
Janine is also Safety Certified, First Aid and CPR Certified, PDP Certified (Professional Development Program through USAG), Skill Evaluator Certified, and Meet Director Certified. She is also a nationally-rated Judge.
Nationally renowned gymnastics instructors – fully accredited facility
Baldy View Gymnastics has been Upland's premier gymnastics instruction facility since 1977. Our goal is to provide the best gymnastics program in the community.
Baldy View Gymnastics offers gymnastics classes for boys and girls ages 2 and up. In addition, we also offer cheerleading classes, dance classes, a demonstration team, competitive level teams, adult gymnastic classes, and more.
Gymnastics for young girls, boys, pre-teens, teenagers and adults
At Baldy View, we believe that gymnastics is an important aspect of the Upland community. It encourages physical activity, health, fitness, commitment, fair play, respect, perseverance, and sportsmanship.
Our facility offers gymnastics classes for boys and girls ages 2 years and up, pre-teens, adults, and even competitive level teams. Whether you want to introduce your boy or girl to a competitive sport that builds character, or you want to improve your personal physical fitness level, our gymnastics classes are the ideal challenge.